Making Memories on the Estuary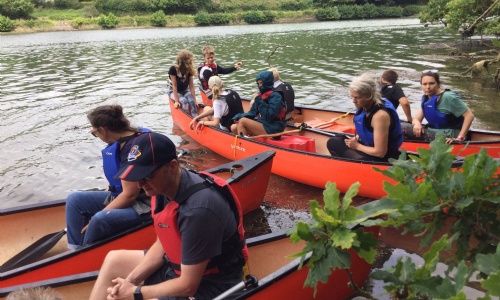 Year 6 Up the Creek with Singing Paddles!
We have had the most glorious sunny mornings for our estuary paddles trips. After starting at Newbridge and paddled under the archway (rather close) we ended up at the old Bowcombe Bridge, swapping places as we went! There was lots of singing and cheering, laughing and splashing. Absolutely brilliant fun! Thank you to all the parents who came to help and also to the Singing Paddles Team and the Kingsbridge Estuary Boat Club and South Pool Boat Club for arranging this wonderful event. Great memories!